Practice makes perfect!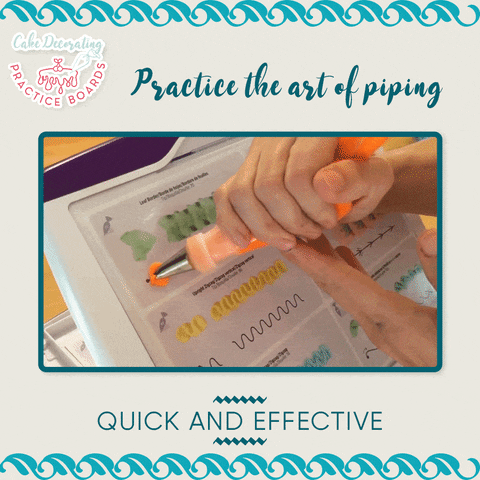 These practice boards give you the confidence and skills to create incredible professional-looking cake designs.
Sturdy and flexible boards for practicing bag and tip techniques on, to be folded and placed like a cake.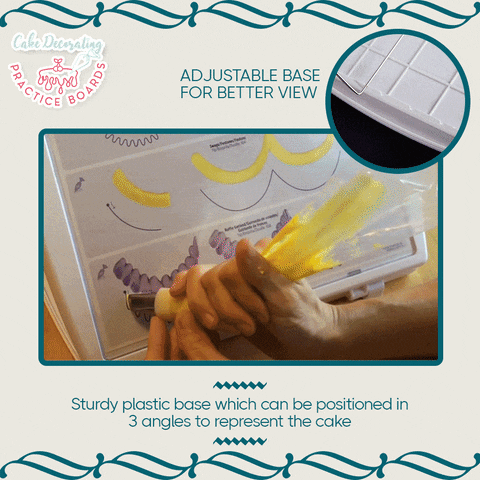 Over 30 bag and tip techniques for buttercream and royal icings
Easy-to-use cake decorating instructions
Decorating bag and tip not included
 FEATURES
Must have for cake decorating beginners.
Easily cleaned and can be reused over and over.
Versatile and wide range of styles to practice on.
A sturdy plastic base which can be positioned in 3 angles to represent the cake
It can all be neatly put away inside the box and shut tight for a mess-free practice solution!
SPECIFICATIONS
Material: Coated paper
Size:Appr.21.0*28.5 cm (as A4 paper)
Weight: 98g
PACKAGE INCLUDES
23x Cake Decorating Practice Boards