This hanging lighted glowing witch hat can not only be used as garden decoration for Halloween but also for wearing, one hat, two uses, very cost-effective.
Outdoor Halloween Decorations Lighted Witch Hat Decorations for Indoor, Outdoor, Yard, Tree, Garage, Porch, Eaves.
The perfect combination of Halloween witch hats and warm string lights make it is in a class by itself. It not only can be used as home decoration but also hangs on the tree, garage, eaves, porch, roof.
UNIQUE HALLOWEEN DECORATIONS
Use our lighted witch hats to get the best out of your Halloween. You will create a uniquely pleasant atmosphere that you won't forget anytime soon.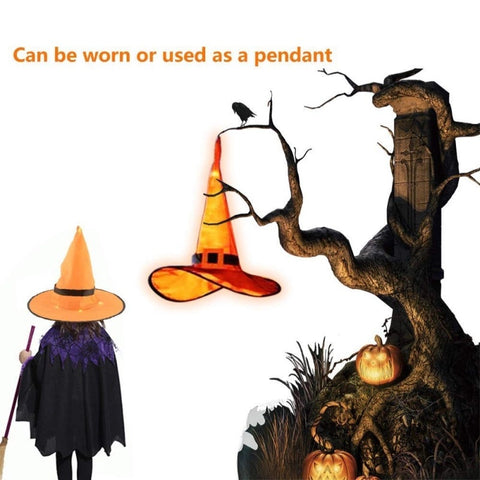 This witch hat can also be worn as a hat, making you the brightest little witch in Halloween